Public transport, employee transport, charter, airport link in Komárom-Esztergom county (Tatabánya and surrounding area)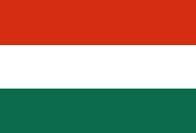 Busz-Plusz Kft., Komárom-Esztergom county's
outstanding public transporter..
Services
In several towns and cities of Komárom-Esztergom county - Tatabánya, Tata, Oroszlány, Komárom – new industrial parks have been established, and this has allowed us to become a dominant player on the regional market for employee bus transport services.
A service that ensures that employees get to work on time is an ideal service for corporate clients.
The route and schedule of employee transport services can be adjusted when required by the client.
Transport up to 51 persons:
domestic and foreign trips;
group outings;
school programmes;
summer and ski trips;
business trips;
scheduled services;
one-off charters;
employee transport;
airport link services;
cultural and sport events;
Trailers are available for our coaches in 3 different sizes (small: 2x1.1x0.85m; medium: 2.5x1.3x1m; large: 1.5x1.8x3m). Clients can also order a ski box for our vehicles.