Public transport, employee transport, charter, airport link in Komárom-Esztergom county (Tatabánya and surrounding area)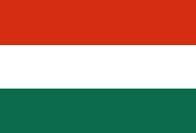 Busz-Plusz Kft., Komárom-Esztergom county's
outstanding public transporter..
Busz-Plusz Kft.
We have over a decade's experience in public transport. We see our task as providing high quality service with good quality vehicles in an international comparison, with highly trained staff.
"Our chief aim is to provide flexible, reliable public transport services, on time!"