Public transport, employee transport, charter, airport link in Komárom-Esztergom county (Tatabánya and surrounding area)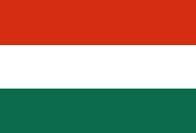 Busz-Plusz Kft., Komárom-Esztergom county's
outstanding public transporter..
About us
The company was set up in February 2000 with a single Ford Transit van, with the goal of providing public and employee transport service in Tatabánya and its surrounding area.
Over the years we steadily expanded – always providing quality service – and now we meet clients' transport demands with a fleet of several dozen vehicles.
Our extensive fleet of vehicles allows us to fulfil international transport contracts (up to 51 persons) we transport private and corporate clients to cultural and sports events. We also offer an airport link service with our fleet of exclusive sedans.
Our staff are highly trained and experienced, and this guarantees the safety of our clients and the quality of our service. Our fleet and drivers are fully insured. The average age of our vehicles is 7 years. If required, we can supply a ski box or enclosed trailer. Trailers come in three different sizes.
Our competitive prices have made us the dominant player on the regional market.
Our aim is to provide fast, flexible public transport services, on time.
Please see our list of references!
If you are interested, please request a quote!