Public transport, employee transport, charter, airport link in Komárom-Esztergom county (Tatabánya and surrounding area)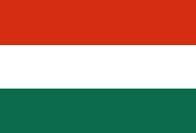 Busz-Plusz Kft., Komárom-Esztergom county's
outstanding public transporter..
Contact us
Should you have any further questions, please do not hesitate to contact us. Please see our contact details below:

Head office: 2800 Tatabánya, Komáromi u. 3. fsz. 1.
Office: 2800 Tatabánya, Tarjáni u. 1.
View Busz-Plusz Kft. Office in a larger map


Varga Éva 06-20/241-3165 (8 - 16 h)
phone/fax: 34/324-220